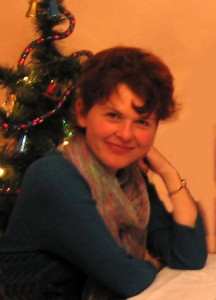 Professional Fields
Rehabilitation psychology
Psychological assessment and testing
Single-parent families and related issues
Psychological evaluation of self-restricted people (hesitating to do things)
Psychotherapy
Family counselling
Psychological trauma counselling
Stress management
Anger management
Educational Backgrounds and Awards
The Psychologist Licence with licence code awarded by the Ontario College of Psychology in Canada in 2003
The qualification of psychotherapists awarded by the Moscow Institute of Psychology in 1998
The Ph.D. degree awarded by Moscow State University in 1991
The authoritative Canadian academic certification agency (University of Toronto Comparative Education Center) certifies that the above degrees are equivalent to Canadian universities
Master of Science awarded by Moscow State University in 1978
Work Experiences
She is currently independently engaging in psychological rehabilitation and counselling, which mainly includes mental health problems, stress problems, psychological trauma, couples counselling, anxiety, depression, pain management, etc.
2000-present: Part-time clinical practice in Sunnyside Rehabilitation Center.
2001-2002: Part-time clinical practice in the Pain Management Department of Toronto Western Hospital.
1997-2000: Full-time service in the Moscow Family Service Center. Targets and responsibilities involved providing short-term psychological treatment to women suffering from depression, abused women and single parents, to improve patients' self-confidence, enhance their independence and improve their interpersonal skills. In addition, her work also involved couple relationships, family planning, education of children, conflict resolution, etc. She also used cognitive behavioural therapy to treat elderly people with autism and chronic diseases for five years.
1991-2000: Associate professor at the Department of Psychology, Moscow Linguistic University. Teaching introductory courses in health psychology and clinical psychology. She has engaged in the Compilation of the student book "Introduction to Psychology", supervision of student internships, revision of student papers, student psychological counselling and general psychology development projects.
1985-1991: her thesis "Individual Differences in Psychotherapy" won a postgraduate scholarship from Moscow State University and successfully defended it in 1991.
1983-1985: Psychotherapist at the Moscow Electronic Engineering Factory. During this period, she engaged in the design of the workers' psychological lounge. In the process of self-discipline training, the best lighting conditions are designed according to the adverse reactions and fatigue types of workers in different departments (such as wireless electronic assembly interpreters that easily cause eye fatigue, etc.). Other tasks involved choosing suitable visual and musical effects for the slideshow. Self-discipline training was carried out every day for five to six groups (10-15 people per group) of workers. She also conducted a test about the workers' mood, satisfaction and fatigue level before and after the self-discipline training.
Memberships
Member of the Canadian Psychological Association
Member of Art Therapy Branch of International Association of Experimental Aesthetics
Member of Hypnosis Clinical Therapy Society